Welcome to Staffwild Amstaffs
Staffwild is a DogsQLD registered Prefix, we are also a Council Registered Breeder.  American Staffordshire Terriers are the breed of choice, however Staffordshire Bull Terriers were the original breed we started with.  We have over 20 years experience in breeding show, working and family pets.  We started breeding under the prefix 'Claxtonstaff', breeding Staffordshire Bull Terriers in 1991 but changed in 2001 to Staffwild with the introduction of new bloodlines and American Staffordshire Terriers.  
All Staffwild dogs are full health tested and DNA Parentaged for your piece of mind that you are getting a well bred, healthy Amstaff.
We offer 100% satisfaction with your new puppy, with 24hrs/7 days contact if you have any queries or in need of advice.  I am always happy to help out with your new family member and value all feedback I get from my puppy owners.  I strive to produce pups of outstanding type, excellent stable temperaments and overall wonderful family members and examples of the breed.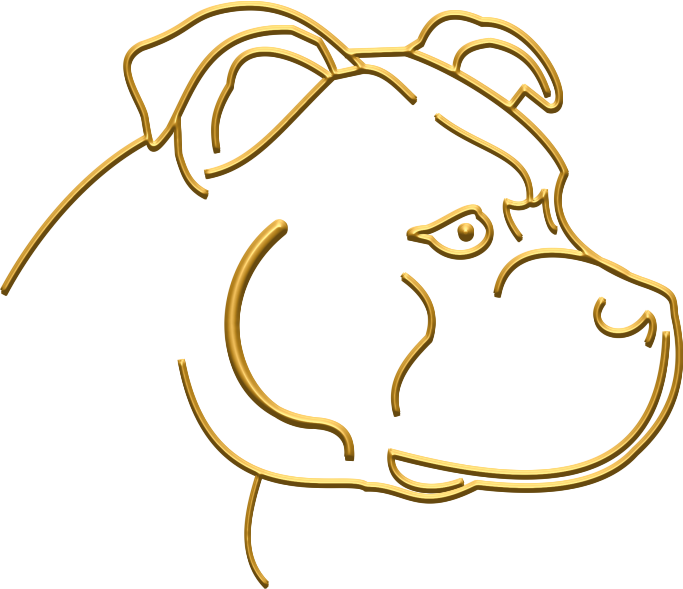 Experience
I have achieved qualifications in a number of courses, including Professional Animal Care Specialist, Pet Nutrition (through Hills Breeding program) and completed a course in Police Dog and Schutzhund Training through Multi-National K9 with the lecturers being Stewart Hillard and Gary Jackson.  My background is Security, having been a obedience and protection dog trainer for over 12 years.  I used my own Staffords for a lot of my security work, promoting the breeds stable ability to distinguish between the two (work and home life).  I have also obtained a pass in Horse Husbandry and owned and competed in various Horse events for over 15 years.  I still have a Miniature Stallion. 
We started to show dogs in 2003 and have found the show scene to be enjoyable and rewarding. The 3 dogs we originally started to show all gained their Australian Champion titles within their first 12 months of showing. 
Our first litter of Amstaff's surpassed all of our expectations with 3 pups achieving their Titles before 18months of age and one at his first and only show winning Reserve Dog Challenge at the Qld Amstaff Club Show.  We have bred a large number of Australian Champions as well as Australian Grand Champions, Best In Speciality Show Winners, Runner Up Best In Show Winners (All Breeds level), multiple Best In Group, Runner Up In Group, Class In Show, Class in Group winners. Our dogs have also obtained Lure Coursing titles and have trained and competed in Tracking, Obedience and Agility.
---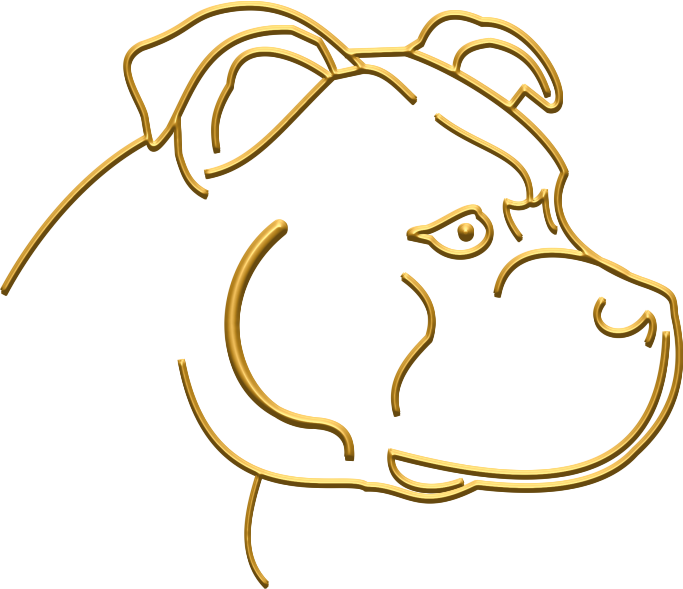 Our Dogs
All of our dogs and puppies are registered with the Australian National Kennel Council, we do not register nor do we endorse any other association that may be operating within Australia.  More information on the ANKC can be found to your right.
All of our dogs are vaccinated, wormed, heartwormed, microchipped, DNA profiled and DNA parentaged.  All breeding dogs are health tested for Cerebellar Ataxia, Hip and Elbow Dysplasia, Cardiac Disease, Eye Disease, Degenerative Myelopathy, CRD1PRA,, CRD2PRA and Canine Hyperuricosuria at the minimum.  You can be comfortable in the fact that any pup produced by us should have a long healthy future ahead of it.
We help out with rescues where possible and will always answer any questions regarding these wonderful breeds.  We do not condone dog fighting, we do not promote using Amstaffs or Staffords for protection work due to BSL and we screen every buyer well to ensure that our pups are going to their forever home. 
While we understand things change and there are times or circumstances where it is in the best interest of the dog to be rehomed, we do plan to place our pups in a loving home forever to start with.  Any pup produce by us is welcome to come back throughout its life, for a visit while you are on holidays or to stay when you are unable to care for them any longer.
We are currently competing in Conformation Showing, Weight Pull and Lure Coursing with our dogs and are looking to expand into other sports as time becomes available.
---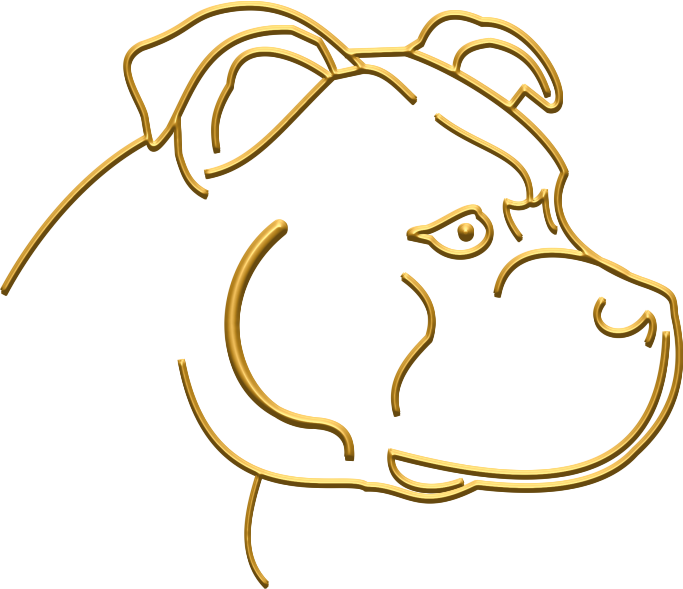 Club Memberships
ANKC Affiliate DogsQLD ~ Member, Registered Breeder since 1991 ~ 4100058136 
Registered Breeder with Local Council & QLD Government 
American Staffordshire Terrier Club of QLD ~ Member since 2002, Held positions as Secretary & Treasurer for most of my membership. 
American Staffordshire Terrier Club of NSW ~ Member
American Staffordshire Terrier Club of Vic ~ Member
American Staffordshire Terrier Club of WA ~ Member
Sporting Terrier Club of QLD ~ Member
Sighthound Association of QLD ~ Member (Lure)
---